Our tongue-twister Surcharge-less Surplus Sale is here to help you close 2021 in a sales surplus (see what we did there?). These great products now have no surcharge through the end of the year*.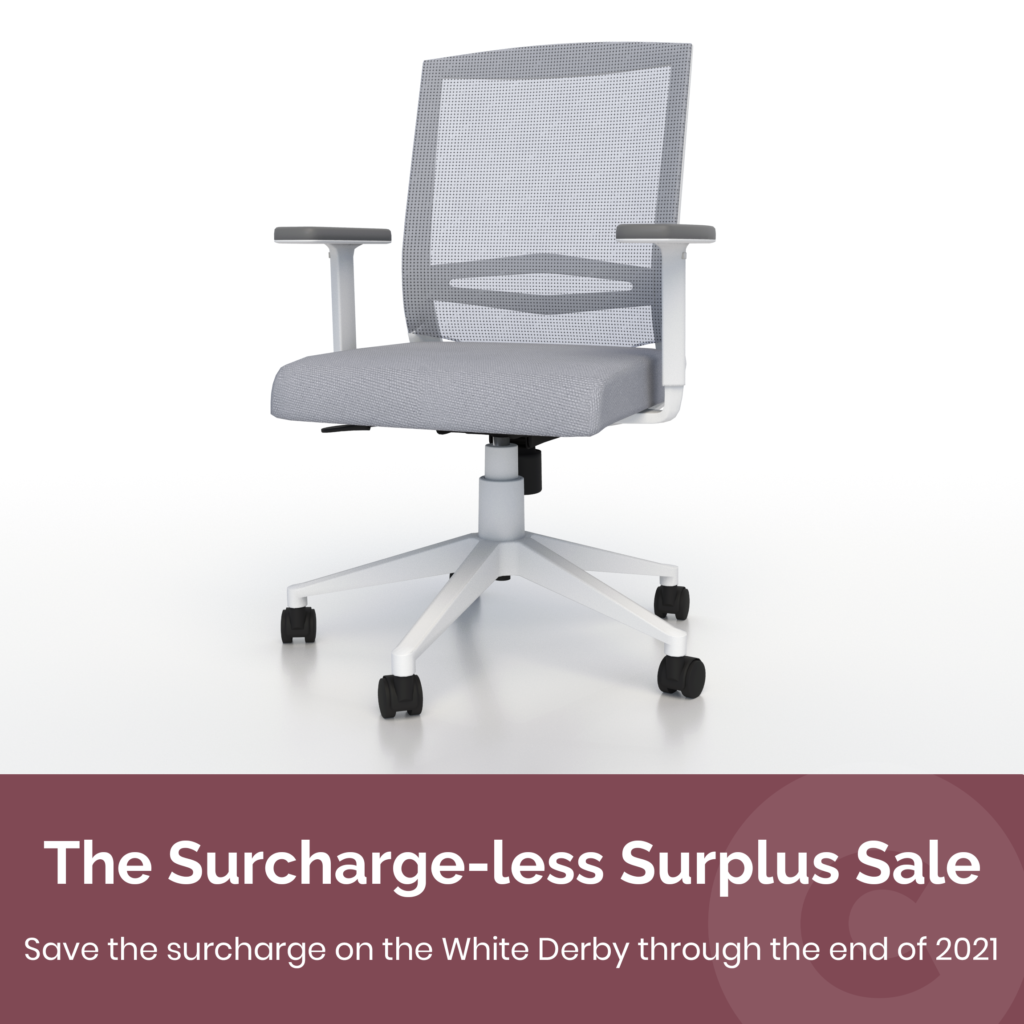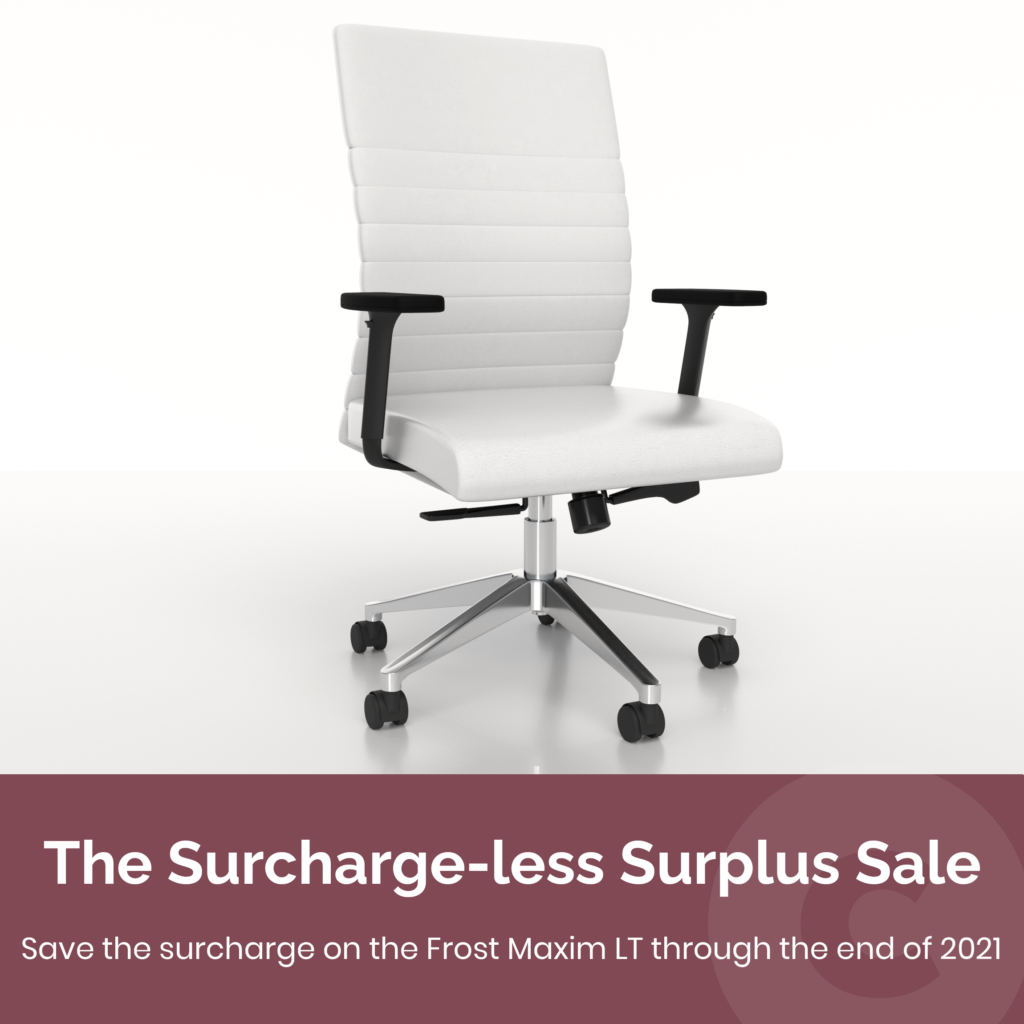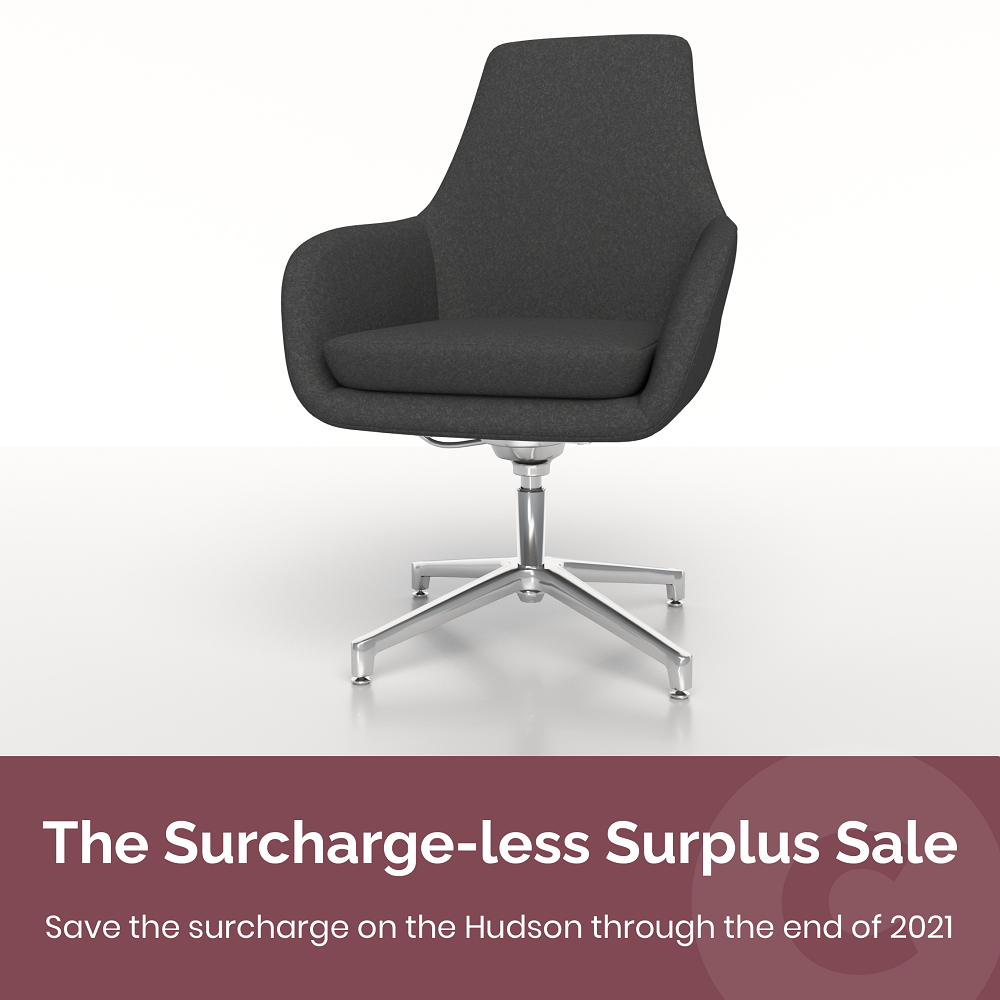 * Order must be received on or after November 1, 2021 and before 4pm CST on December 30, 2021 to be eligible for surcharge waiver. Orders placed prior to this timeframe are not eligible for promotion. Customizations such as graded fabric or COM upholstery excluded from promotion.
Surcharge waiver applies to the following SKU's only: DERBY-WHT | MXLT-BLK-TSK-FROST | MXLT-BLK-CONF-FROST | MXLT-CHRM-TSK-FROST | MXLT-CHRM-CONF-FROST | FILA-WHT | HUD-LTHR-4STAR | HUD-LTHR-5STAR | HUD-WOOL-4STAR | HUD-WOOL-5STR.